Increasing access to post-secondary education among members of First Nations is a unique opportunity. Over 150,000 First Nations children are missing out on receiving their Government of Canada education savings grants and incentives. Any strategy to boost access must be Indigenous-led and respond to the particular barriers currently faced by First Nations members. This is why SmartSAVER has been proud to join with Indigenous-led and allied organizations in an advocacy effort to amend the Income Tax Act so that First Nations Band Councils can sign up their members for Registered Education Saving Plans (RESPs). In this way, Council can ensure that children from modest-income families are entitled to and their families have incentives to contribute their own savings. Learn more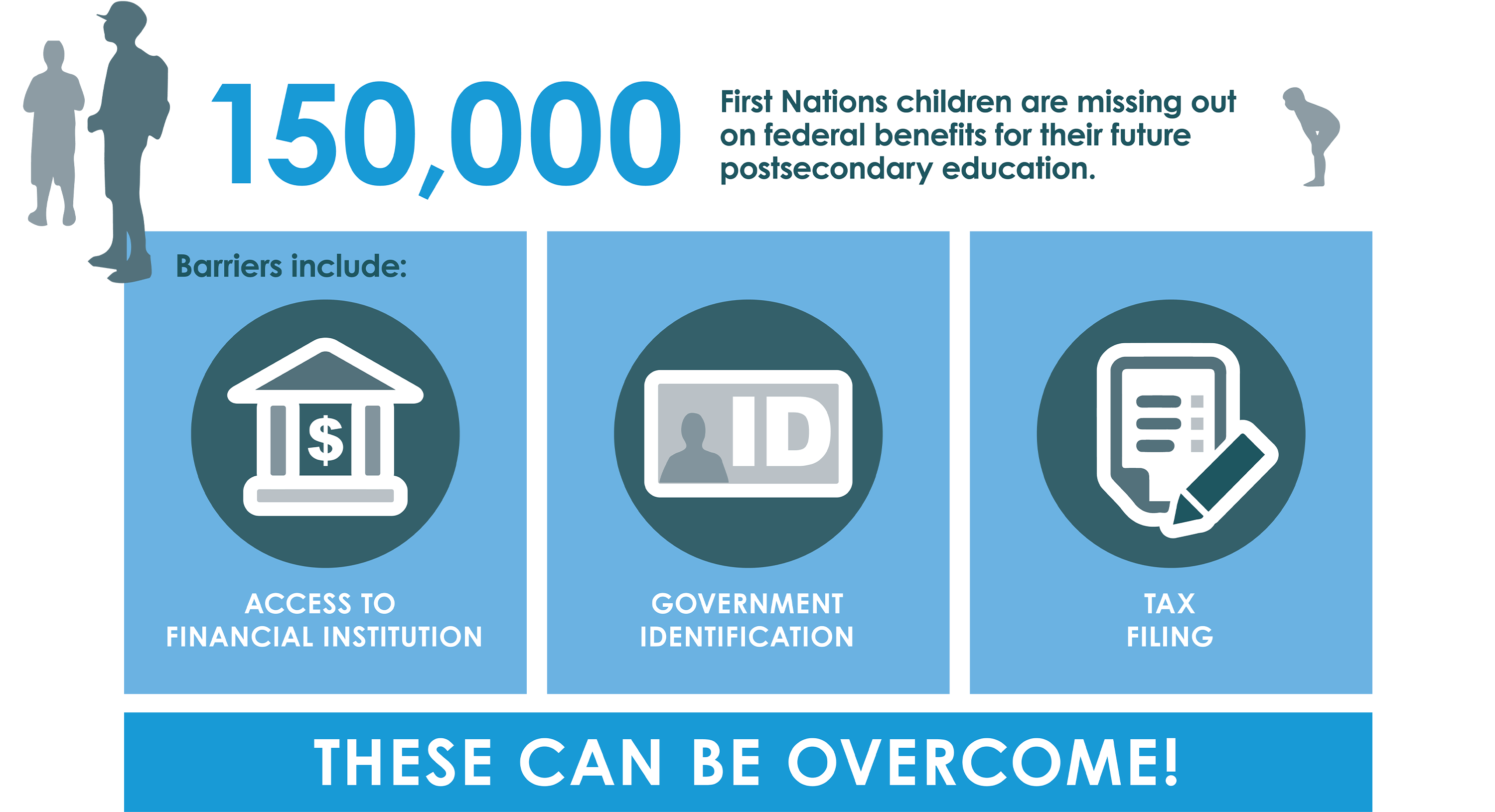 Pathway to financial and lifelong wellbeing
The median income for a First Nations population aged 25-54, increases by 40.4% for those with post-secondary qualifications ($23,571 vs. $33,100). People with higher levels of education or a higher income have longer life expectancies and are expected to spend a greater portion of those years in good health (Statistics Canada, 2020).
Barriers to educational savings
Starting a Registered Education Saving Plan (RESP) is the vital first step that families can take in helping provide for their children's post-secondary future. Once a family has an RESP, if they are on a modest income, they are then eligible for several federal benefits, including the Canada Learning Bond (CLB) - up to $2000 in non-repayable funding from the Government of Canada.
There are currently several barriers to participation in RESPs that First Nations are facing:
Identification
Current evidence shows that a segment of First Nation children does not have the required birth certificate in order to receive their Social Insurance Numbers (SINs), and therefore cannot be named as an RESP beneficiary. The primary caregiver (parent or guardian) may not have their own Social Insurance Number.
Tax filing
The primary caregiver must have filed their taxes with the Canada Revenue Agency (CRA) to assess their income eligibility for a child's Canada Learning Bond.
Access to a financial institution
The primary caregiver must have easy access to and trust in financial institutions on or near the reserve.
We believe these barriers can be overcome! Amending the Income Tax Act would be a bold first step in making post-secondary education a reality for thousands of children from First Nations.